Chest freezers are becoming more popular thanks to their convenience in preserving food. A clean freezer will ensure food in good quality and avoid the breeding of germs that may cause food poison in the long term. By reading the following article, you will find the correct way to defrost and clean a chest freezer.
Why should you clean your freezer regularly?
Lengthen the freezer's lifespan: When your take a proper care of your freezer, it will avoid unnecessary damage and can last up to 15 years.
Regular cleaning will lengthen the freezer's lifespan
Prevent harmful germs from spoiling your food: This is the most important reason why freezer should be clean.
Make your freezer smell better: Even though you can apply some methods like using baking soda or sliced lemons to eliminate bad smell from your freezer, but these are only temporary solutions. Cleaning is the best method to keep the freezer with good smell.
Protect your health for the long term: When the food is preserved in a good condition, its best quality will ensure the delish and nutrient meals for you.
Further reading: What Are the Best Cheap Freezers for Home?
How to clean a chest freezer
The interior space of the freezer must be clean to prevent food from bacteria or being contaminated as well as to keep the freezer running at peak performance.
What cleansers can be used?
Detergent: You just need to prepare a soft cloth with high absorbency and detergent.
Lemon, vinegar and baking soda: You can use these cleansers or dish washing liquid to clean the freezer and keep it odor-free.
Fridge or freezer cleaner: This is also a great choice. For small nooks and crannies, you should use a discarded toothbrush to sweep for more efficiency when cleaning.
Steps to deep clean a chest freezer
Cleaning a chest freezer is not difficult as you may imagine. You should deep clean your freezer once every 2 or 3 months. Here's how to do the job in a simple way:
Preparing
Unplug the power outlet and put the food outside. Then remove all drawers, shelves, and trays out.
Defrosting the freezer. Spray a little vegetable oil in the freezer to defrost faster.
Cleaning
You should use fragranced and non-toxic cleansers. At the same time, proceed to wipe with a soft damp cloth. Do not use wet wipes as it will increase the chance of moistening the engine parts causing electric shock.
Step 1: Cleaning from the outside of the freezer and work your way up to the inside.

If the freezer case is plastic: you can use diluted hand sanitizer and soap to clean it.
For enameled freezer cases: use dish washing liquid or specialized detergents and wipe them with paper towels.
Stainless steel freezer cases should be cleaned with vinegar.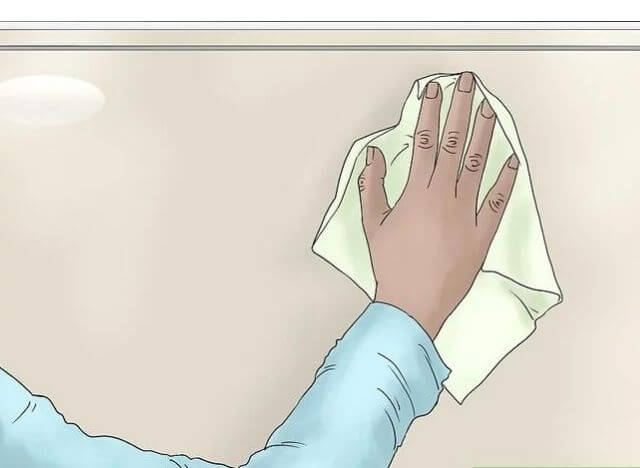 Step 2: Cleaning the inside by using a toothbrush to gently scrub the stains in the small grooves of the freezer. Then, you should the inside wipe with a clean damp cloth.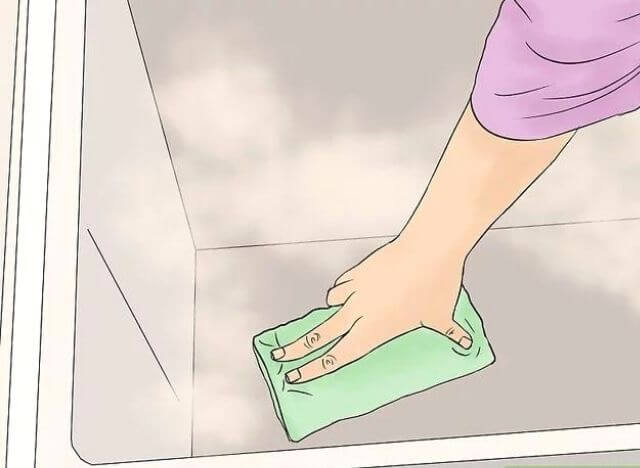 Step 3: Clean the trays, baskets, drawers with dish washing liquid and dry.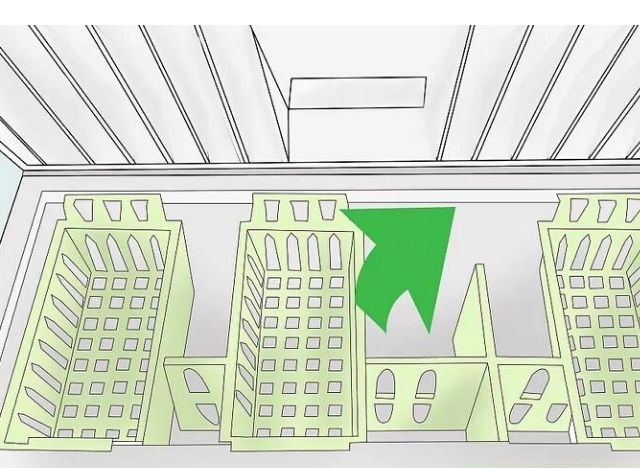 Replacing and re-organizing
Reassemble the drawers and trays and arrange the food in the freezer.
You may also like: How to Choose the Best Small Upright Freezer
Learn how to defrost a chest freezer
The freezer with a top lid confuses many users during defrosting. Because not everyone knows to defrost properly. Unlike an upright freezer which has an auto-defrost function, a horizontal freezer requires you to defrost manually.
When to defrost and why?
Once you notice a lot of frosts, about 6 mm thick, forming along the sides of the chest freezer, it is time to defrost your freezer to avoid reducing its lifespan and hygiene.
You can defrost the freezer at least once a year.
How to defrost your chest freezer
Defrosting a freezer takes only 1 to 2 hours with following steps:
Take the food to another freezer to preserve it
Unplug and open the lid for 1 to 2 hours. If the frost is too much, you can use a plastic scarper to remove the ice
Clean up the broken pieces of ice
Clean the space inside the freezer
Return the food packages
You may also like: How to choose the best freezer for a hot garage
How to avoid and eliminate tough smell in freezer
To ensure the freezer has a natural aroma, you can use some tangerine, orange, lemon, or lavender peel mixed with baking soda. Using the deodorizers for refrigerator and freezer is also a good choice.

Avoid unpleasant smell
Do not put stale and strange-smelling foods into your freezer
Place a box of baking soda in your freezer. Let the box open and remember to replace it every 3 months
Clean the chest freezer regularly to avoid unpleasant odors.
Eliminate bad odors
You can apply one of these methods:
Put one or two clean cotton towels in the freezer to absorb odors in the freezer
Place activated charcoal inside the freezer is also a good idea to eliminate odors from many experts
How often should you clean your freezer?
The most reasonable freezer cleaning frequency is based on each part of the horizontal freezer.
Weekly cleaning
The inside of the freezer compartment should be cleaned at least once a week. The shelves, nooks and crannies should be wiped down weekly. For this quick job, you don't need to empty the freezer or turned it off.
Besides, you should clean the outside surface of the chest freezer every day. If you frequently wiping down your freezer, you will have less job to do by the time of deep clean.
Occasionally cleaning
The great advice is to clean the condenser unit at least once every 6 months or once a year to prevent dirt from sticking to the chest freezer.
You should also take an inventory of what is inside of your freezer every month to eliminate the deteriorated, freezer burned and spilled foods.
Also remember this: "Tips for deep cleaning"
As for deep cleaning a freezer, you should do it every 2 to 3 months with the following tips:
Prioritize using vinegar sprayed on the freezer because they not only kill harmful bacteria but also eliminate odors extremely effectively.
Choose a soft cleaning cloth and do not rub too hard to avoid causing scratches.
Avoid water stagnation on the bottom of the cabinet, the door cushions, or the cover of the cabinet, you should use a clean towel soaked in warm water, then dry it.
Wipe the dust off the evaporator with a soft cloth, do not wipe it with a cloth that is too damp… it will cause water to flow into the junction box at the cyclone, causing an electric shock.
Clean the undercarriage and cabinet legs to make sure to dry and prevent rust and rats.
References:
1. How to Clean a Small Chest Freezer, Damarious Page, Retrieved on Sep. 9, 2021
2. Cleaning the chest freezer, electrolux.co.uk, Retrieved on Sep. 8, 2021