Cooluli mini fridge is one of the best choices if you wish to have a cooler for storing the food and drink in your car or your working space. It can work continuously 24/7 with relatively low energy consumption in comparison with other mini fridges. There is a variety of choices for your Cooluli mini fridge. The size can range from 4L to 20L while the color option is also plentiful. With both heating and cooling mode, the fridge can serve you warm food or cool drinks, but not at the same time of course. If the temperature inside the fridge is not as low as usual, something must be happening with the fridge cooling mode. In this post, we give you 6 common causes for your Cooluli mini fridge not cooling problems.
In addition, we will offer you some possible solutions for each reason.
The reason why Cooluli mini fridge is not cooling
Even though it is called a mini fridge, its structure shouldn't be underestimated. Due to this complexity, many things can happen when your Cooluli mini fridge is suddenly not cooling. There are a number of things you can check and fix it yourself before making your way to the repair shop. In most reported cases, here are the most common reasons for an out-of-order mini fridge:
Power related issues
Thermostat not working
Fridge gaskets not shutting tight
Starter relay damage
Stuck or faulty compressor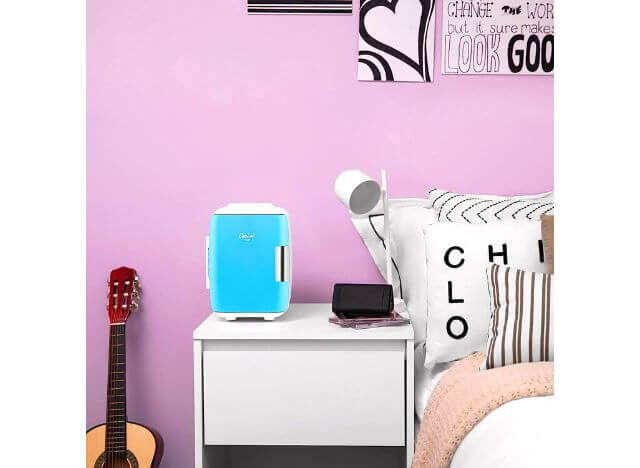 You may also like: Best Mini Fridge Under $200
Parts in need of repair
We have outlined which parts can be the cause of your mini fridge not cooling. Next, we will go into each part to see clearly how the problem happens as well as how we can deal with it.
1. Power cord and power outlet
Checking the power cord and socket outlet seem to be laughably basic but we often pass this simple work. You must plug in the cord tightly into the socket outlet in order to use your fridge. If not, the power supply will be interrupted, which leads to ineffective cooling or even no cooling at all. You can try with another tighter power outlet in your house while waiting for the old one to be replaced.
A circuit tester is very useful in case you want to check the power outlet. If not, plug in another electrical device in the outlet to see whether it is working well. If there is an actual problem that needs to be fixed, you can call the electrician for help. In addition, you can try to plug your mini fridge in another outlet to temporarily keep your food fresh and cool.
Next check the power cord, the socket outlet and the wiring carefully for any damage. If you find any problem, especially an electricity leak, you should stop using your mini fridge until it is repaired. Further help from a professional can be necessary in case you are not handy.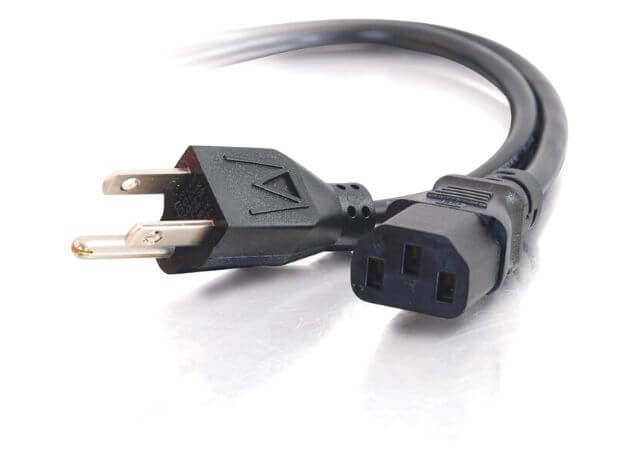 2. Circuit Breaker
This is the next step when checking the power supply of your fridge. If the circuit breaker of the fridge has worked and tripped due to any reason, there will be no power supply for the fridge.
Solution for this issue is easy. You should check your electrical panel to make sure the breaker hasn't tripped. Otherwise, reset it and check your fridge by opening its door. If the light inside the fridge is on, there won't be any problems with the electricity supply.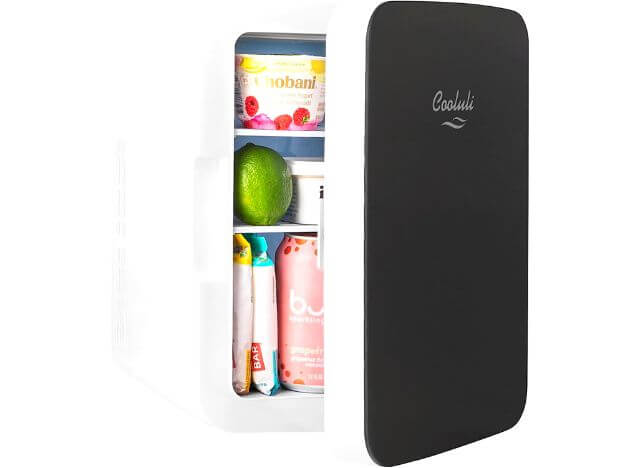 3. Starter relay
After checking for some basic power related issues, we will now face the top common reason for a not cooling mini fridge: starter relay or overload protector. If you are confused about which part of your mini fridge you should start with, the starter relay is highly recommended. Although the solution is usually replacing it, this job is quite easy, not to mention much cheaper than other components' replacement.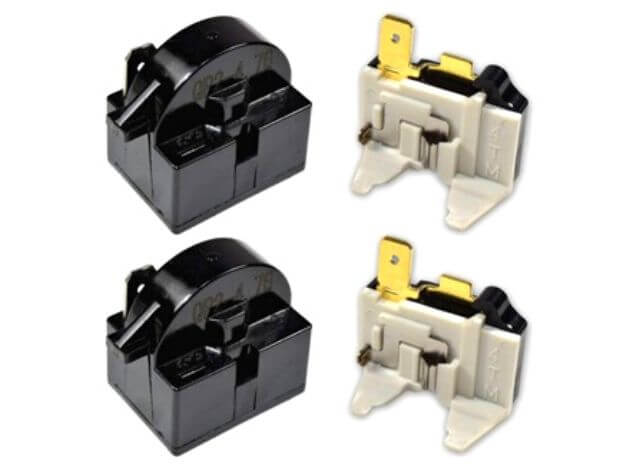 4. Thermostat
Due to the fridge's small size, there is a big chance that you accidentally touch the thermostat and change its settings while trying to take something out of the fridge. If the thermostat is altered, the temperature inside your mini fridge may get higher and it will not cool as usual. Therefore, in your next step, check the thermostat of your fridge to see whether it has been changed from the cooling side to heating side. If it has, turn it back.
However, if the problem is still there while the thermostat has been set to the lowest temperature, the dial must be damaged. In this case, a thermostat replacement should be considered if all other fridge components are completely normal.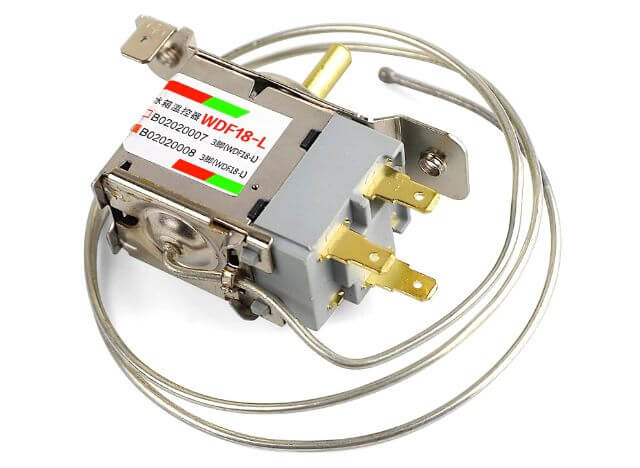 5. Fridge door
The door gaskets of your fridge need to be working properly to prevent the air inside from leaking out. As the space inside the fridge is quite narrow, a little warm air from outside can lead to the fridge's struggling. The fridge compressor has to work persistently to maintain the low temperature. A simple test to recognize this issue is trying inserting a piece of paper between the fridge and its door. You will fail when trying with a tight-closed door while a successful trial indicates gasket replacement.
If the replacement is necessary, you can easily do it yourself. However, the difficult part of this work is finding suitable gaskets for replacing. Match gaskets need to have the same material and design as your old ones.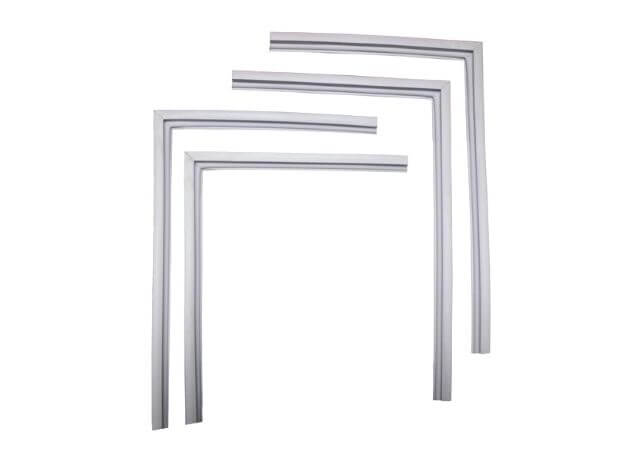 6. Compressor
Finally, the fridge compressor should be the last thing you need to check after finding no problem with other components as this is such a big deal. One sign indicating the compressor issue is hearing no noise coming from the fridge even though its light brightens normally. Of course, the fridge has to be plugged in and you can turn it around to hear it if necessary. A compressor issue, including a stuck or error one, usually requires a replacement. However, the cost for replacing a new compressor is nearly equal to or even higher that for buying a new mini fridge.
Note:
The same replacing cost issue can also be met in case of following components:
The sealed system
Condenser coil
Capillary tube
Therefore, the most economical solution for these cases is putting away the mini fridge and getting yourself a new Cooluli one.
Further reading: Cooluli Skincare Fridge – the Best Mini Refrigerator for Your Bedroom
Conclusion
And that is all you need to know when your mini fridge in general and Cooluli one in particular are not cooling. You want to enjoy a cool soda can on a really exhausting day and a suddenly broken mini fridge is no fun at all. The truth is that you may not always succeed when trying to solve the problem, but I am sure that these 6 solutions can help you in most of the cases.
Therefore, try all of them before wasting your money on the repair shops or deciding to buy a new one. Good luck with your fixing!
Reference
Fixing A Mini-Fridge That Isn't Cooling– Guide, applianceanalysts, Retrieved on Mar. 20, 2023