Vitamin C serum is one of the best anti-aging ingredients on the market – and is key to maintaining smooth, even and glowing skin. However, Vitamin C is very easy to oxidize and loses its skin care effect if not stored properly. Is it possible to store Vitamin C serum in the fridge? Where is the right place to keep it to prevent oxidation?
Although you can get vitamin C in our daily Vitamin C rich diet, we are not sure that it will go directly into your skin. Using serum C is the most direct way to get the best out of your skin.
Vitamin C serum: The key to beautiful young skin
Vitamin C serum is a derivative of pure vitamin C, capable of stimulating collagen production and restoring damaged skin. At the same time, vitamin C serum has antioxidant capabilities, improves uneven skin tone and reduces the harmful effects of UV rays in the sun.Vitamin C serum is one of the 6 anti-aging cosmetics highly appreciated by scientists and dermatologists.
Ingredients of a Vitamin C serum mainly include 10 – 20% L-ascorbic acid, Vitamin E and ferulic acid. It is packaged in sealed packaging which comes in a dark or colored glass bottle.
Vitamin C serum benefits:
Skin lightening
Wrinkle reduction
Supports wound healing
Protect against sun damage
Reduce skin pigmentation
Improve skin color imbalance
Protect and increase collagen production
Have you ever encountered a situation where Vitamin C serum is oxidized, discolored after a period of use? The cause of this problem may be that we do not know how to preserve Vitamin C serum to ensure quality.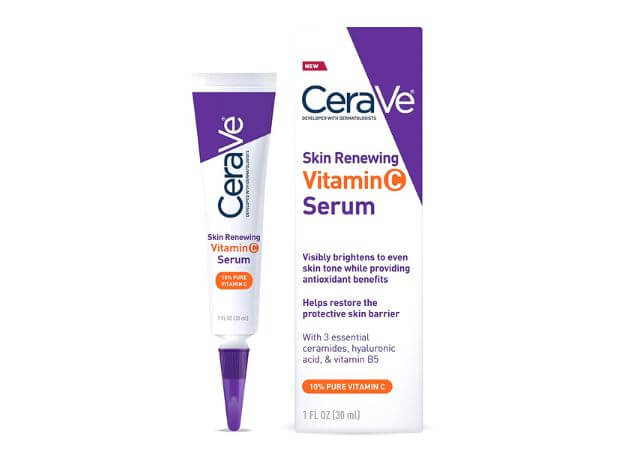 Can you store Vitamin C serum in the fridge?
Not all types of vitamin C can be kept at room temperature, but some do. However, the nutrients will be most stable when it is stored at appropriate cold temperatures.
Vitamin C has an extremely short shelf life because it easily oxidizes or degrades when it comes in contact with oxygen. Your refrigerator is a great place to store this serum. You can store Vitamin C serum in the refrigerator at 4-6 degrees Celsius. Refrigeration will help delay oxidation longer than storing it at room temperature. 
You may also like: How to Choose a Suitable Mini Fridge for Skincare?
If you don't have a refrigerator, find a cool, dark place in your bedroom or a similar place to store it.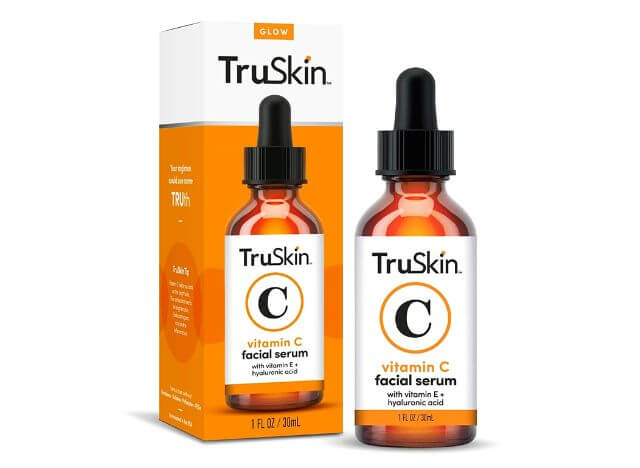 How to keep Vitamin C serum from oxidizing
Avoid direct sunlight
Sunlight is a very strong oxidizing factor. Especially UV rays are the cause of 90% of skin problems and diseases. Therefore, when learning how to preserve vitamin C, you should avoid direct sunlight, otherwise it will oxidize the product. Sunlight and temperature cause Vitamin C to seriously change its quality and shelf life. Not only Vitamin C, but most skincare products must also avoid direct sunlight during use and storage.
Further reading: Cooluli Skincare Fridge – the Best Mini Refrigerator for Your Bedroom
Close the lid immediately after use
How to properly store Vitamin C requires an additional note when using. That is, after use, you should close the lid immediately to avoid the product being exposed for too long in the air. Also screw the cap tightly to prevent air from entering the bottle.
Do not store Vitamin C Serum in the bathroom
There are many people who think that it is possible to store serums and skincare products in the bathroom. But actually, fluctuating temperature and humidity in your bathroom will cause the Vitamin C serum to deteriorate faster than other normal rooms, which will cause the serum to change color faster. Moreover, this is an environment where many bacteria exist, which can stick to the skin and the wall of the product bottle.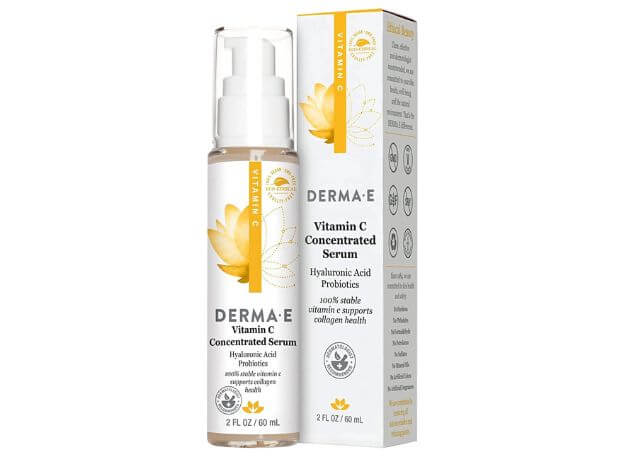 Where to store Vitamin C serum
Store in a dry place
Moisture is also a factor that can affect the preservation of Vitamins. Especially vitamin C (also known as ascorbic acid) is very sensitive to environmental changes, which will cause vitamin C to change its nature.
Moreover, a dry place will also limit the production of bacteria and mold, help preserve vitamin C properly and increase its lifespan.
Further reading: Which is a Cheap Skincare Fridge You Should Buy?
Keep in the dark
Because Vitamin C is very easily oxidized in bright light, it is best to keep vitamin C in a dark, shaded and cool dry place. You should also not use mirrors with lights and similar products, direct light and even slight temperature increases can have a long-term effect on the product.
The color of the bottle is also a factor that determines the shelf life to ensure the quality of the Serum. Dark colors will limit the light shining on the bottle and limit heat absorption affecting product quality. So, you should choose Vitamin C serum that are contained in dark glass or plastic bottles.
Therefore, the most effective way to preserve vitamin C is to keep it in the dark.
Use Vitamin C Serum with a small capacity
Normally, the best serum shelf life is only about 3 months after opening. Thus, to be optimal, when choosing a serum, especially a Vitamin C serum, you should prioritize products with a small capacity.
For larger serums, make sure you store them properly according to the above notes. As an added benefit, serums with a small volume are easy to carry. It's convenient if you have a long trip with family and friends, right?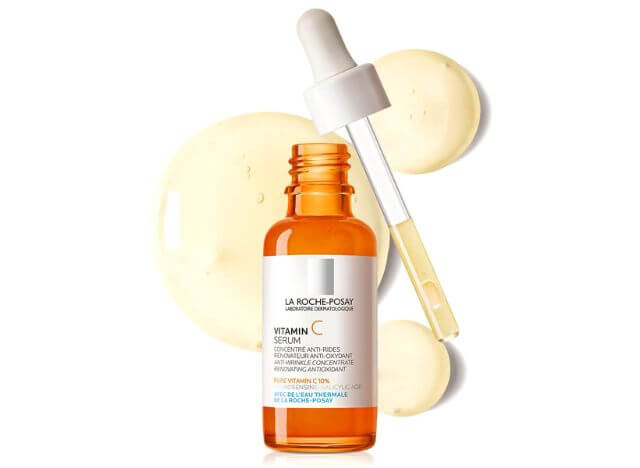 What happens when storing Vitamin C serum incorrectly?
Proper storage of vitamin C will help it maintain the effectiveness longer as well as prolong the product life and quality.
When vitamin C is not properly stored, the product is easily oxidized. During this oxidation, vitamin C (ascorbic acid) is converted to dehydroascorbic acid or DHAA. From a clear yellow liquid with a citrus aroma, it will turn into a dark brown or red color. For most formulations, this oxidization usually happens after about 3 months at room temperature or 5 months at cold temperatures. However, the exact amount of time will vary between brands.
If the Vitamin C serum has been oxidized, you should not use it anymore because it will no longer be effective and can be harmful to the skin.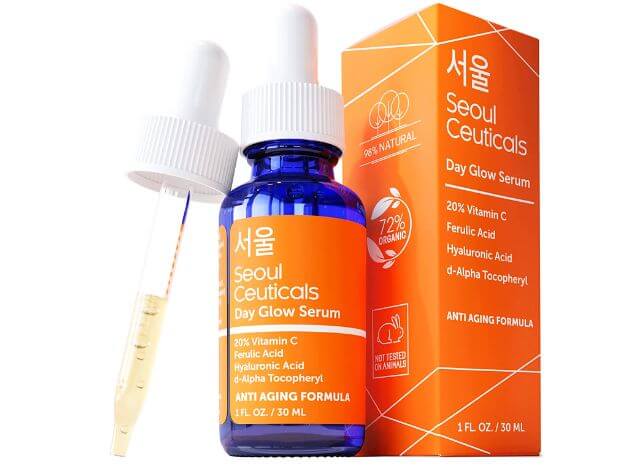 Can you freeze Vitamin C serum?
Vitamin C serum should not be stored in the freezer. If the cream or lotion is frozen, it can cause the emulsion to break.
When the product is a serum, it is more like a solution containing the components than an emulsion, so it is less likely to separate. However, freezing is still not a good idea as it affects the solubility of the ingredients.
It is perfectly fine to extend the shelf life of Vitamin C serum by keeping them in the refrigerator. When the temperature increases by 10 degrees Celsius, the chemical reactions cause the product to spoil at a very fast rate.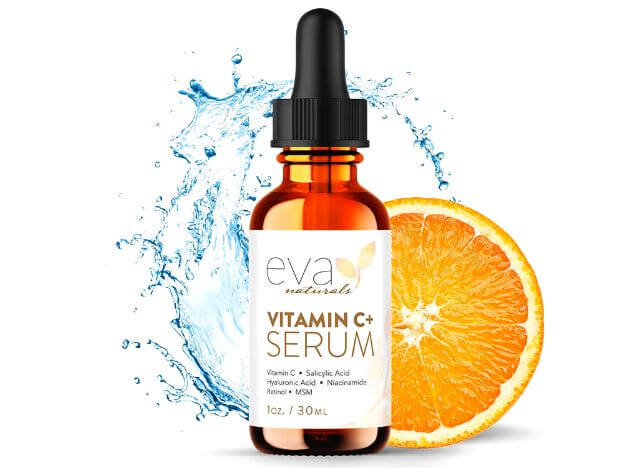 You may also like: What Skincare Products Can You Keep in the Mini Fridge?
Conclusion
Vitamin C is a super antioxidant that helps to whiten skin and fight aging effectively, but it is also a compound that is easily denatured.
It is possible to store Vitamin C serum in fridge to prevent oxidizing to maintain a good effect for the skin. Especially with relatively high-cost products such as vitamin C serum, storing it properly helps you make the most of the product and save money.