It is necessary to prepare a quick but still nutritious meal for older people. To meet that need of the market, a wide range of healthy frozen meals are available. This article will help you to determine which frozen meals are the best for seniors.
Why do seniors choose frozen meals?
First of all, frozen meals are convenient to use for any senior. With these meals, they do not need to spend much time on preparing, cooking, and cleaning food all day. All they have to do is put the frozen meal into the microwave and wait for a few seconds.
Secondly, frozen meals can be very healthy for older people. Freezing can help to prevent the development of bacteria from the food. Additionally, many good ingredients are included in the products. So seniors can benefit a lot from these meals.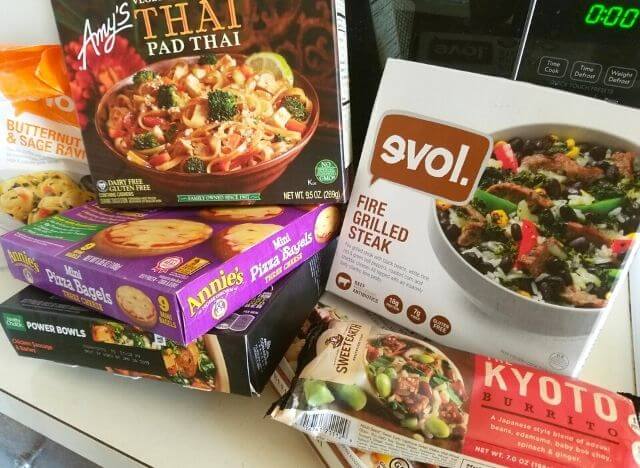 Which types of frozen food are healthy for seniors?
Vegetables and fruits
Low or free fat dairy: beans, meat, fish, nuts, poultry, eggs
Whole grains
Low level of sodium, trans and saturated fats, sugar
To create the best meals for seniors, you should know exactly about their health status. So you can make a suitable plan for their daily diet.
Further reading: 5 Best Frozen Meals for Your Health
How to reheat frozen meals
With frozen meals bought from stores or taken out from your freezer, some simple methods to reheat frozen meals as followings.
Using a microwave: If you are in a hurry, this is the easiest way to reheat your frozen food. You can use a thermometer to make sure the temperature inside the food reaches at least 160 degrees Fahrenheit.
With a fridge: You can put the frozen meal in the fridge for a few hours to thaw before reheating.
It is better for your frozen meal to thaw in the fridge rather than room temperature. After thawing, food should not be place in freezer again. In case you want to put it back, make sure it is completely cooked and properly packed with freezer safe containers.
How to organize frozen meals in small freezer
With small space freezers like the top or bottom freezer refrigerators, following are some ideas you can apply to organize the frozen meals:
Utilize 3 gallon-size freezer bag to put the frozen meals together
Put a small shelf inside the freezer to provide more space
Use dividers to stack your flat freezer-safe bags in a row, then use foam sheets with labels to divide and organize
Tips to make you frozen meals better
 Add side dish: Usually, frozen ready meals have small vegetable portions, so it is a good idea to add a salad, some veggies, or vegetable soup to your meals.
Eat your meal in courses: After you add a salad or soup, the food looks more delicious. Then, you can eat slowly to enjoy your meal.
Put your meal on a plate: You should put your meal on regular dinner plate. It does not take much time to cleanup, but you will and enjoy it more because the feeling of eating a home-cooked meal.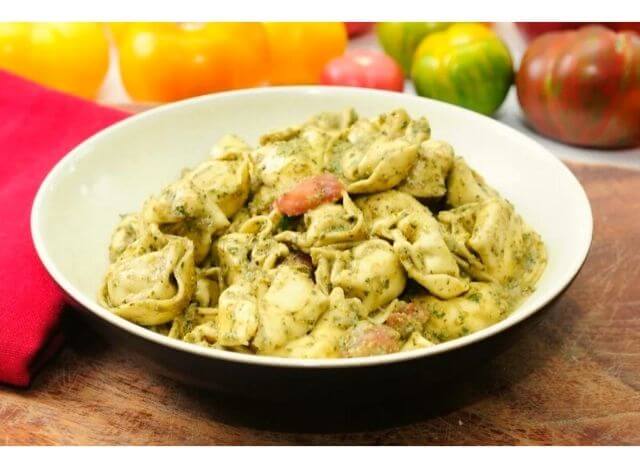 Best frozen meals for seniors
Best for breakfast
Quaker Rice a Roni cup
This chicken flavor cup will offer you a mixture of chicken broth, vermicelli, rice, and other natural ingredients.There are no artificial additives in this product as well. After adding water, you just need to wait for 3 ½-minute microwaving to make it ready.
McCann's Instant Oatmeal Cup
The oatmeal cup is the best option for breakfast within a short period of time. It is made from high grade Irish oats blending with other ingredients for more flavor. And there is no trans or saturated fats provided in the product.
Kraft Original Cup
Each Kraft cup is a combination between macaroni pasta and cheese sauce. This can be a delicious and highly nutritious dinner for both kids and adults. And it does take up to 3.5 minutes to prepare the meal.
Mountain House Scrambled Eggs
It is a good idea to mix scrambled eggs with other dishes to create a delicious meal for seniors. The product from Mountain House combines scrambled eggs with bacon crumbles. Despite no preservatives, it can maintain the nutritional values and freshness quite long.
Best meat meals
Hormel Compleats
Meatloaf and mashed potatoes are the main ingredients of this frozen meal. So this dish is very tasty and easy to digest for many seniors. With 15g protein in each serving, it might be a great choice for lunch or dinner. It does take you about 60 seconds to get your meal done.
HMR Penne Pasta with Meatballs
You now can enjoy al dente penne pasta and mini Italian meatballs mixed with the aromatic tomato sauce. This convenient dish will offer you 12g protein but low calories at 240 only. To make it more delicious, it is great to add more veggies into the meal.
Dinty Moore Beef Stew
If you are looking for a convenient and healthy frozen meal for older people, you should consider this beef stew. The mixture of beef and veggies make it more attractive for daily use. Besides, you do not need to worry about preservatives or other harmful factors in this dish.
Best vegan meals
Bush's Best White Chili Beans
The meal includes Great Northern beans together with white chilli sauce. Each serving might give you 6g of protein and 6g of fiber which helps the elder have enough energy throughout the day. Besides, it is totally free of gluten, fat, and cholesterol.
Healthy Choice Country Vegetable Soup
A bowl of vegetable soup could be ideal for seniors' meals. As its brand name stated, it contains different high quality veggies along with a tasty broth. Besides, all the nutrients are kept at a specific level suitable for your health.
Best for noodles
Annie Chun's Noodle Bowl
This dish uses Hokkien noodles together with different sauces inspired by many recipes from different countries. It is completely healthy with all safe ingredients and appropriate quantities of nutrients.
Conclusion
High quality frozen meals are the best choice for seniors in several cases because these dishes are delicious, healthy and very convenient to use. And there are now a wide variety of frozen meals suitable for seniors to take into consideration.
References:
1. Healthy Make-Ahead Meals for Seniors and Caregivers, sunriseseniorliving.com, Retrieved on Sep. 3, 2021
2. Delicious Freezer Meals For Seniors That Can't Be Missed, Victoria Mongiardo,